KangDa Breathable Membrane Series
Kangda breathable membranes includes weights from 90gsm-200gsm
Different colors and logos are available
Pallets packing or free loading
Production capacity is one container a day!
Breathable membranes have been used in buildings for many years now and, more recently, in cold pitched roof constructions without traditional eaves ventilation. The benefit of reduced heat loss and not having to incorporate ventilators has obtains a great welcome for cottage construction in cold area.
KangDa Breather membrane used for pitched roofing underlayment or steel construction.
Feature: Good tearing strength, waterproof, good breathability, soft handle, heat insulation
Excellent performance of breather membrane allows vapour to pass through while keep water or rain outside, it can keep the construction structure dry and long term usage.
Constructed from high tensile spun-bonded polypropylene layers
Highest levels of water resistance
Full moisture vapour permeability
Breathable underlay for tiled and slated pitched roofs
Eco-friendly to be completely recyclable.
UV resistant over 4 months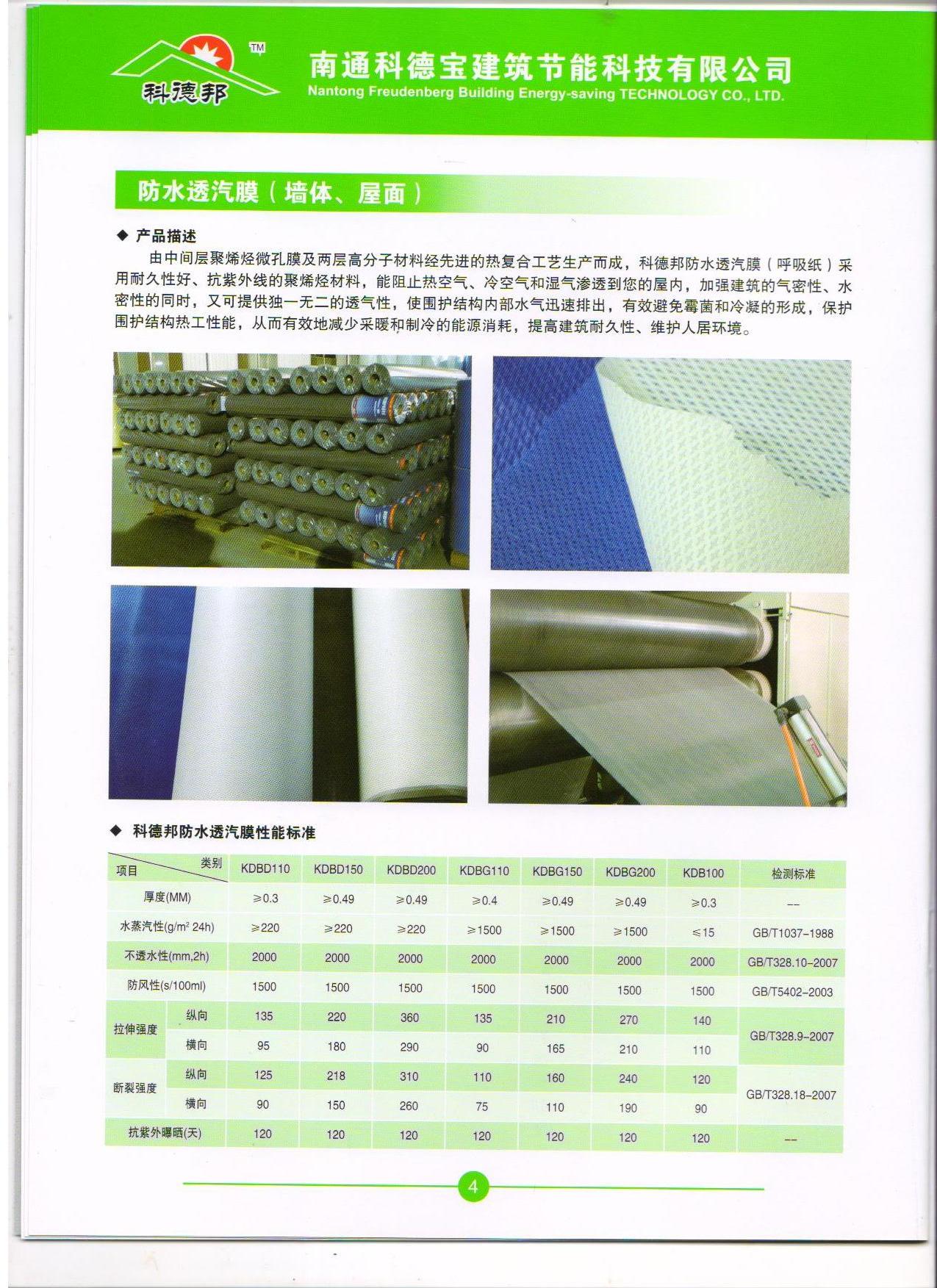 Width: 100cm, 150cm
Weight: 90GSM and above
Length: 50M, 100M
Hydrostatic head (pa): >2000
Tensile Strength (N): over 120(CD) 180(MD)
Elongation (N): 150(CD) 150(MD)
Water-vapor Permeability: >1700G/M2:
Annual output: 3million m2