roof tiles underlay/3 ply breathable roof underlay
3 layers structure
High vapour permeable
Light weight, easy to install
anti-skipping for pitched roof
UV resistance for over 6 months
3 layer waterproofing breathable roofing membrane/roof tiles underlay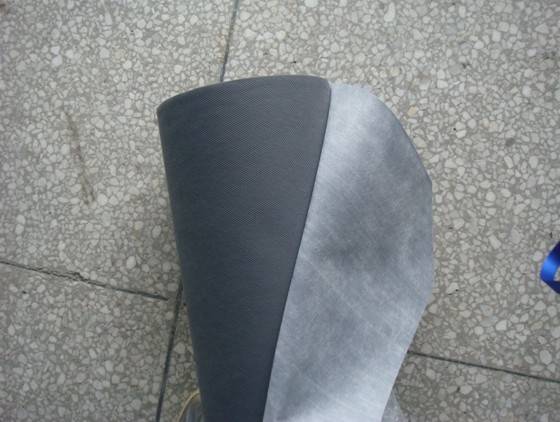 Material: A three layer highly breathable, fully waterproof membrane, constructed from high
tensile spunbonded polypropylene layers, around a microporous polypropylene film. The outer
layer forms the functional waterproof surface; the middle layer is the breathable waterproof
membrane and the inner layer protects the membrane from abrasion and damage, also
giving additional strength. This enables the fabric to allow moisture vapour to pass through,
whilst remaining fully waterproof. We can provide various colors on upper surface, printed with
the trade name and head lap lines.

Use: Breathable roofing underlay positioned immediately above the insulation layer in a warm
pitched roof, or in a cold pitched roof (ventilated or unventilated). Breathable roofing underlay
for use under tiles and sheeted roofs, over open rafters or on to fully boarded substrates.
Breather membrane for timber frame wall construction.