Hot-sale 130gsm membrane(KDBG130)
130gsm, 1.5x50m/roll
Customer logo is available
Reasonable price and reliable quality.
Best choice and best decision!
Breathable membranes have been used in buildings for many years now and, more recently, in cold
pitched roof constructions without traditional eaves ventilation. The benefit of reduced heat loss and
not having to incorporate ventilators has seen their use grow but at the same time has attracted
noticeable comment both from supporters of the application and from detractors who favour traditional
ventilation solutions.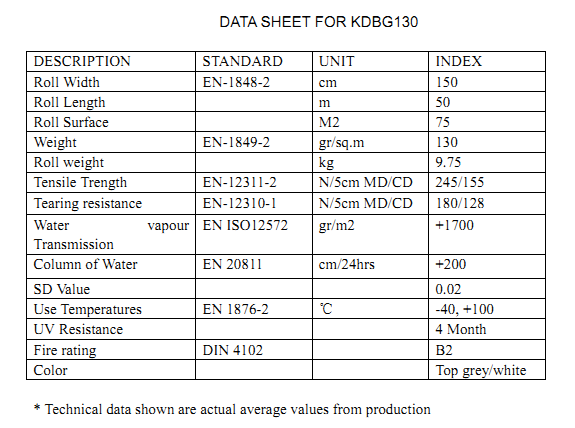 Scan following to get contact details